This year bijou has invested in the latest technology available from CACI – the leading brand on non-surgical facial and body toning – the Synergy machine. But what makes Synergy so special? I'm here to lift the veil on all things Synergy and answer a few frequently asked questions.
Why is it better than the Ultimate?
Synergy is the latest technology; it's even more powerful than before, so your lift will be even better. It introduces the pioneering S.P.E.D microcurrent LED technology, a breakthrough new advancement in microcurrent therapy. It also offers ultrasonic peeling for that deep cleanse!
What is S.P.E.D microcurrent LED technology?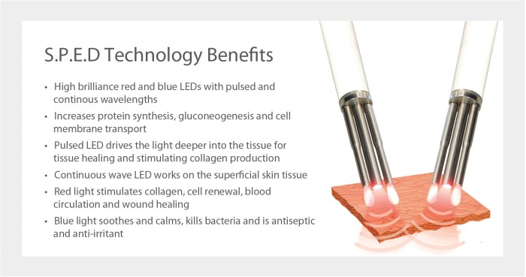 It is harnessing the power of LED light therapy and microcurrent at the same time – in synergy if you will! This stimulates tissue regeneration and encourages collagen production. The synergy of these two products provides more visible and longer lasting results.
What is ultrasonic peeling?
Rapid vibrations push skin impurities to the surface and cause any dead skin cells to dislodge. This leads to bright, glowing and clean skin – a great alternative to microdermabrasion!
What is LED light therapy?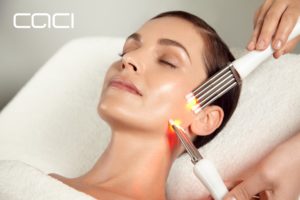 Specific light wavelengths have a bio stimulatory action on the cells and can be used to effectively treat certain skin conditions. NASA have recently conducted studies on the use of red LED light for the enhancement of cell growth and found that the application of specific wavelengths of light lead to the production of new collagen. The American Academy of Dermatology has reported that blue LED light can be used to destroy the bacteria that produces the inflammation associated with acne.
Do I need to do a course if I'm already having my Ultimate maintenance?
No, you can swap over to Synergy and continue having your top-up treatment every 4-6 weeks with improved results! If you have never had CACI treatments before we recommend you have a course of ten for optimum benefits.
If you'd like to find out more call 01189731158 and book in a FREE consultation.