The magic of massage
One of the best ways to unwind and relieve the stresses and tensions of everyday life around Wokingham is with a calming Swedish or aromatherapy massage, or an Indian head massage. We also offer hot stone massage treatments, for a deeper and more intense massage experience.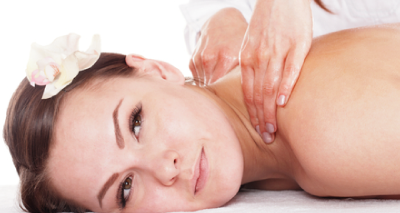 New Client Offer!
25% off first treatment*
* Quote ref 25WEB
when booking
(new client's only)
Whatever massage you prefer, apart from feeling fantastic, you will benefit from improved circulation, increased energy, enhanced mental alertness and a general sense of wellbeing. Another body treatment we offer is microdermabrasion, to remove dead skin.
Swedish massage
Swedish massage uses firm but gentle pressure, with massage oils to facilitate smooth, gliding strokes.
Full body
You can choose the pressure you prefer, from light to firm, and include some deeper work on specific areas of muscle tension, if you wish.
60 minutes - £60.00
Back, neck and shoulders
Swedish massage uses firm but gentle pressure, with massage oils to facilitate smooth, gliding strokes.
30 minutes - £38.00
Aromatherapy massage
Aromatherapy massage adds concentrated essential oil to the massage lotion. Each essential oil has different healing properties, ranging from calming to energizing.
Full body
One or more essential oils are used, based on what you need from your massage. The subtle aroma of the essential oils fills the air around you during the massage.
60 minutes - £62.00
Back, neck and shoulders
All the stress-relieving benefits of aromatherapy concentrated on the back, neck and shoulders, where tension is greatest.
30 minutes - £40.00
Hot stone massage
Experience the ultimate muscle-relaxing deep massage, in which smooth, water-heated volcanic basalt stones coated in fragrant oil are carefully applied to key points on the body.
Full body
A hot stone massage is the perfect way to relax, release stored tension, boost your circulation and recharge your energy levels.
60 minutes - £75.00
Back, neck and shoulders
This direct heat of the stones relaxes your muscles, so that the massage is more effective and intense.
30 minutes - £48.00
Indian head massage
This soothing massage experience is especially good for relieving stress, tension and fatigue.
30 minutes - £36.00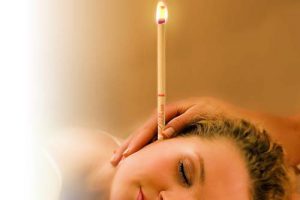 Hopi Ear Candling
This is an age old treatment that is not only relaxing and rejuvenating but is beneficial for a variety of ear nose and throat conditions. If you suffer from sinusitis, tinnitus, hay-fever, catarrh, headaches, irritability & stress, excessive ear wax or ear pressure due to flying this treatment is perfect to relieve these problems and balance your sinuses.  A short facial massage completes the treatment and optimises the results.
If you are currently seeking medical advice, have any implants or recent injury/surgery to your ears please advise your therapist when booking as certain conditions may prevent treatment.
30 minutes - £37.00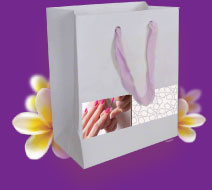 10% off your CACI treatments
For any course of 10 CACI treatments you have the choice of taking the 10% as a discount or in the form of your first maintenance treatment FOC.
Indulge and enjoy the bijou experience
To book an appointment please fill out the form or call us on 0118 973 1158.
Appointments available Monday through Saturday.
Late nights Tuesday, Wednesday and Thursday.
We charge a 50% cancellation/reschedule fee if 24 hours notice is not given. All major debit and credit card payments accepted.