Loyalty card
Collect 8 loyalty stamps to receive a FREE £25 gift voucher. One stamp per visit when £35 or more is spent. Gift vouchers valid for 3 months from issue. Courses are excluded from this promotion.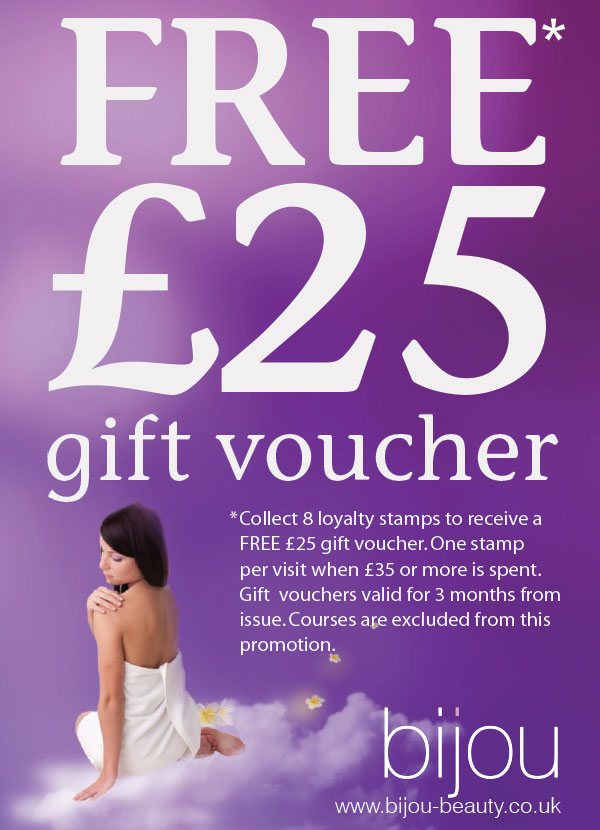 Refer a friend
And you will BOTH receive a FREE gift when a treatment is booked.
At bijou our role is to pamper you, make you feel good, and make you look good. So our services are designed around your needs, with a super selection of treatments for your body and face, from the tips of your toes to the top of your head.
Get this hand & body emulsion FREE for referring a friend.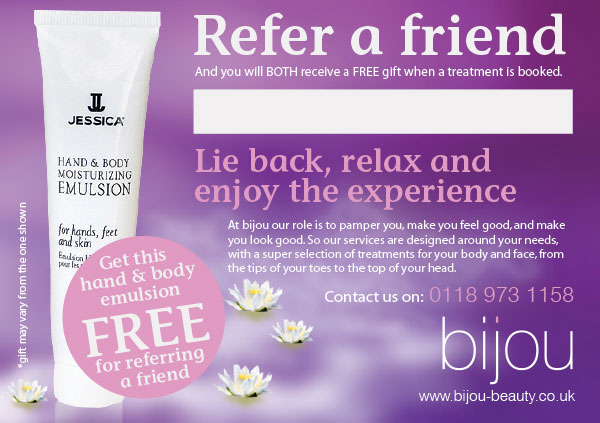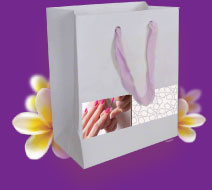 10% off your CACI treatments
For any course of 10 CACI treatments you have the choice of taking the 10% as a discount or in the form of your first maintenance treatment FOC.
Indulge and enjoy the bijou experience
To book an appointment please fill out the form or call us on 0118 973 1158.
Appointments available Monday through Saturday.
Late nights Tuesday, Wednesday and Thursday.
We charge a 50% cancellation/reschedule fee if 24 hours notice is not given. All major debit and credit card payments accepted.