What do you like about your skin? This question usually invokes an eye-roll and a sigh as you stare into a mirror and all you can see is what you don't like. Blocked pores, wrinkles, redness… all concerns we can relate to. We can spend hours of time pouring over the internet looking for a solution, and parting with our cash for the latest lotions and potions to cure our problematic skin. But do we know why our skin is behaving so badly? Sometimes we need to consider the cause before we can commit to the solution.
I recently attended a Dermalogica course on specific skin concerns: ageing, break out prone and sensitive skin. I learnt a lot about what causes our skin to misbehave and what we can do to nurture and care for our skin in the right way.
Ageing Skin

Ageing can be split into two categories: intrinsic and extrinsic. Intrinsic involves our biological ageing which is controlled by our lifestyle and habits. If we lead a stressful lifestyle, smoke or drink in excess, this can lead to accelerated ageing. Extrinsic involves environmental factors such as pollution, changes in temperature, or too much time soaking up the sun.
For ageing skin, we need to resurface, regenerate and restore.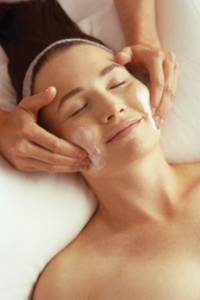 Resurface
In other words, exfoliate. This promotes skin renewal. As we reach our 40s skin renewal slows from 35-45 days, resulting in dull skin. If you're not exfoliating at home, start. If you're not sure which exfoliator is right for you, speak to your skin therapist. You need to consider all aspects of your skin before purchasing your new scrub. Treatments such as microdermabrasion can give a healthy boost to your regime too.
Regenerate
Boosting your circulation will help to maintain that youthful glow and firmer, healthier skin. A hydrating masque on your self-care Sunday will certainly kick-start your skin for the week ahead. Take it to that next level by asking your skin therapist to incorporate LED light therapy into your regular facials.
Restore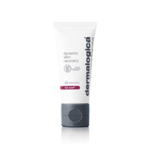 As skin renewal slows down, dehydration increases. Therefore, it's vital to nourish and replenish our skin. Richer products (particularly applied in the evening when our skin does most of its hard work) help restore and protect ageing skin. Finally, let's not forget to apply that all important SPF when completing your morning routine. As we move into sunnier times (hopefully!) amp up the SPF from 30 to 50.
Want to find out more about how to prevent or correct ageing skin? Click here to book a free consultation with one of our therapists.