At bijou we LOVE Dermalogica products. Not only do we use them in our treatments, but we also use them at home ourselves. We all have different skin types and concerns and therefore all love different products. Here's an insight into our lovely Charlotte's top three products she swears by.
Ultracalming Cleanser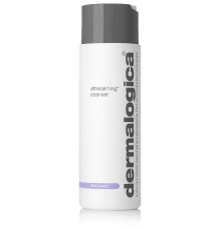 "This is a great cleanser for sensitive skin like mine. It has a soothing, creamy texture and helps to reduce redness. It can be removed with water or cotton wool."
Ultracalming cleanser is pH balanced and non-foaming, perfect for sensitised or sensitive skins alike. It gently protects the skin's natural barrier without irritation.
Not sure if you suffer from sensitive or sensitised skin? Click here to learn more.
Biolumin-c serum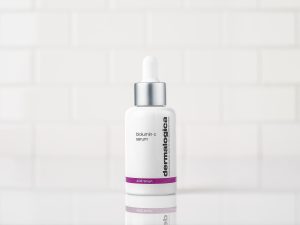 "It works well under my moisturiser for an extra boost. The serum illuminates my skin and the vitamin C firms and reduces my fine lines. I love that it defends my skin against free radicals too."
Biolumin-c uses advanced technology to incorporate age-defying ingredients to brighten and firm your skin. Lactic acid accelerates cell turnover for that coveted glow and Chia Seed Oil hydrates and protects from free radicals.
Prisma Protect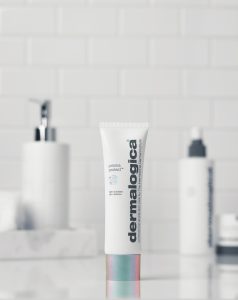 "SPF is the most important skincare step to avoid ageing. Prisma Protect is a moisturiser with built in SPF so you have two-in-one if you have a busy morning. The scent is lovely and the texture is medium-weight so you don't feel bogged down with product."
A light activated, broad spectrum SPF that protects your skin from UV damage and signs of ageing. Contains SPF 30 and antioxidant properties to defend your skin against pollutants.
Charlotte is a huge fan of Dermalogica products and has undergone extensive training at their education centre to provide you with the best advice for your skin routine. Feel free to ask Charlotte about your skin concerns at your next appointment.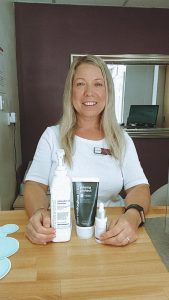 Interested in any of these products? Call 01189731158 to chat to one of our therapists. Book in for a free consultation to discuss your skin concerns.