Seasons have a huge effect on our skin and it's always tricky to know when to start making changes to prepare for what's ahead. Take a look through your skincare collection and switch it up a bit! Here's our top tips for getting your skin prepped for Spring.
Use a lighter moisturiser
Winter skin means deep, nourishing moisturisers which can be a little too heavy for the warmer months. Swap to a lighter moisturiser to feel fresh-faced.
Start scrubbing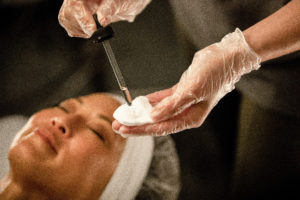 Exfoliation is key for Spring skin. Slough off those dead skin cells to reveal a bright and beautiful complexion. When the world returns to normal, why not try a peel? Dermalogica's ProPowerPeel works on the superficial layers of the skin with a deep resurfacing treatment. Just be sure, when we can all book those holidays once more, to wait at least two weeks before setting off for some sunshine!
Amp up the SPF
Start using factor 30+ on your face instead of the SPF 15 you will find in moisturisers or foundation. Even if you're pottering around in the garden, or taking your daily exercise, your skin is vulnerable to UV rays throughout the year; as Spring approaches and the weather gets warmer you're more at risk. Protect yourself from fine lines, wrinkles, pigmentation and sun-damaged skin and add SPF 30+ to your routine.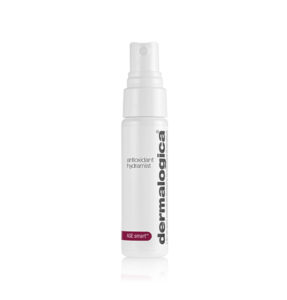 Add an antioxidant
Protect your skin from free radicals with an antioxidant product. Dermalogica's Antioxidant Hydramist creates a protective shield against pollutants as well as hydrating and firming the skin. Give yourself a refreshing spritz throughout the day!
#selfcaresunday
Treat yourself to a weekly masque to boost your hydration and recover from the week's stresses and strains. Hyaluronic acid is perfect for locking in hydration.
Cut back on the retinol or glycolic acid
Ingredients like retinol or glycolic acid can thin the skin and in the warmer months this can lead to sensitivity. You should only use retinol at night as UV rays break down retinol, so it no longer works! If you're using it daily, gradually reduce your usage as we get closer to Summer.
Try a tinted moisturiser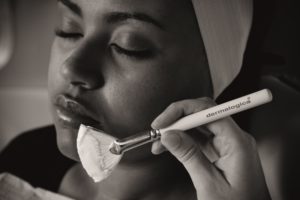 Full coverage foundation can start to feel a little heavy as the weather improves. A tinted moisturiser can be perfect to provide a bit of colour without feeling bogged down.
Treat yourself to a facial!
Nothing beats a professional consultation to determine what's right for your skin. We're missing you all greatly and look forward to seeing you all safe and well again in the future. We can identify areas of concern through Dermalogica's unique face-mapping and ensure you and your skin know exactly what you're doing this Spring.
If you're concerned about your skin and want some professional advice, feel free to message us on Messenger and we'd be happy to assist!
Take care and stay safe x