Protecting your skin from pollution is important, especially if you live in a city. Our skin goes through a lot on a day-to-day basis, especially if we're commuting and having to sit in traffic, travelling in and out of the city or simply walking around it. Encountering pollution can create free radicals, which leads to accelerated ageing and damage to our natural skin barrier, causing sensitivity and vulnerability to external factors.
Air pollutants accumulate everywhere and avoiding them completely isn't achievable, but we can help to protect our skin from pollution with a few simple skincare steps.
#1 Cleanse twice a day
Cleansing your skin morning and night removes the dirt and pollutants that have built up on your skin throughout the day, as well as removing any that have been sitting on your skin during the night.
#2 Exfoliate at least once a week
Exfoliating prevents the build up of dirt that clogs your pores. By exfoliating regularly, you're allowing your skin to shed dead skin cells and renew its natural barrier.
#3 Moisturise
Moisturising twice a day helps to repair our skin's natural barrier. Just make sure to use a cream that's suitable for your skin type and the current weather we're having. Use a specific night cream to make the most out of those replenishing hours.
#4 Tighten with your toner
Toxins block your pores. Use a toner regularly to tighten pores and keep your skin firm, avoiding potential breakouts and blackheads building up.
#5 Introduce antioxidants
Products containing antioxidants can help defend your skin from environmental triggers and pollutants. For example, Dermalogica's Antioxidant Hydramist is a great alternative to your regular toner by firming and rehydrating your skin.
Products such as this, which create an active antioxidant shield, can help prevent signs of ageing and fight free radical damage. However, you can also protect your skin from within by eating foods that are rich in antioxidants such as oily fish, eggs and avocado.
Interested in Dermalogica products? We stock a wide range of their products in-salon and can order in any that are suitable for your skin type. Book a free skin consultation to find out which ones are best for you.
#6 Repair your barrier
If your skin has been damaged by pollution, it can become sensitised. Your skin's natural barrier has been compromised, and you're more prone to redness, dryness, inflamed or irritated skin. Minimise discomfort by using products such as Dermalogica's Barrier Repair to fortify your skin and restore healthy barrier function.
Is your skin suffering? Find out if you're sensitive or sensitised.
#7 Always use SPF
SPF isn't just for the sunshine. Protecting your skin against harmful UV rays also helps combat free radicals that damage cell renewal and cause early on-set ageing. Whether it's cloudy or bright sunshine, wearing SPF is your best bet against harmful pollutants.
Signs your skin is suffering from pollution damage
Dehydration
Dryness
Dullness
Blackheads and breakouts
Hyperpigmentation
Premature fine lines and wrinkles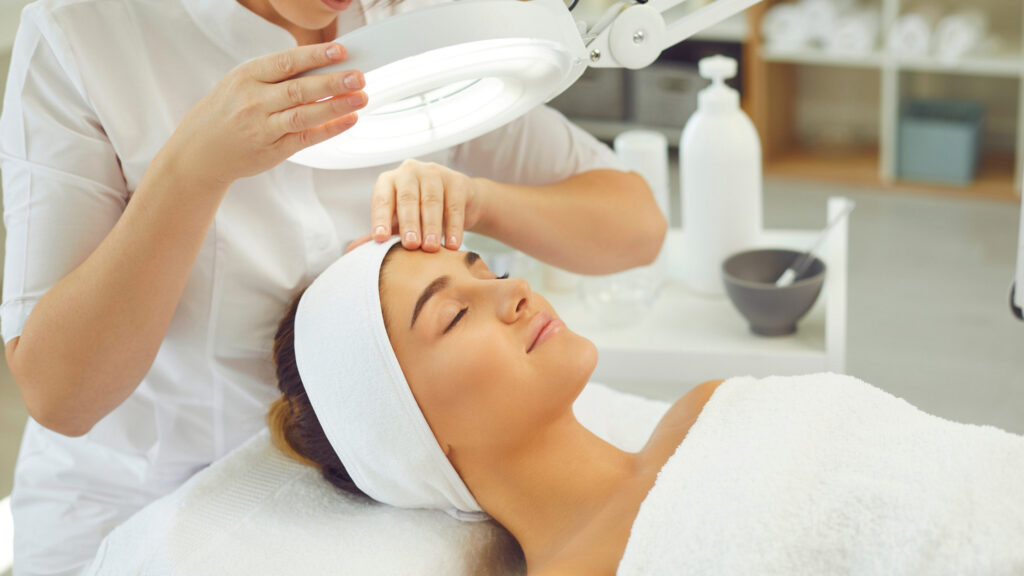 Are you a city-dweller or frequent commuter in need of some skin TLC? Book a facial with bijou and we'll provide an in-depth skin analysis to identify the right routine for you.
Email: enquiries@bijou-beauty.co.uk
Call: 0118 973 1158